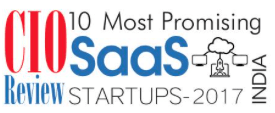 Do you face these dilemmas?
Finished Goods Costing
50% of cost sheet varies by the time the item is produced. So do you know your FG cost that includes Raw Materials, Labor, Machine and Overheads?
Multiple version of BOM
Bill of Materials (BOM) is modified at the time of transactions and ensure that no one changes it
Where is my raw material and when it comes?
Track the raw materials end to end from Indents to Invoice. Track batch or serial numbers of items at ease
Streamline your manufacturing business process, increase productivity and efficiency with AcTouch.com. Manage your WorkFlow Automation, Configured products etc
We support Customers who follow Discrete, Process or Project Based manufacturing activities.
Activity based Costing (ABC) helps Business Owners to manage and track the costs at all levels.
Branch and Location based Inventory tracking with user access control.
Manage manufacturing Subcontracting operations and track your materials
Manufacturing Resource Planning (MRP) helps to manage all your demands and supply
Features to improve your productivity
Production Management
Monitor Work Orders / Jobwork orders throughout the lifecycle of Production including managing Work Center, Routing, Production Reporting etc
Materials Movement
Have a control on the materials, information, and finances as they move in a process from Purchase to Sales.
Planning (MRP)
Run MRP to know the materials that's required based on Demand and ensure that these are available Just in Time.
Inventory Management
Manage and Track the Raw Materials, Semi finished or Finished goods at different locations within a facility or within many locations of Sub contractors too
Procurement
Track materials demands from Purchase Indents to Materials receipt from vendors, so that production demands and timelines are met
Manage Subcontractors
Manage your multiple Subcontract vendors and materials issued and received from them. Track the materials and end to end cost, Payment etc.