How to Receive Customer Advance Money?
In Business it is a common practice to receive Customers advance money as part of Order Confirmation or delivery of an items. It is done by the seller to protect his interest and ensure that Customer has genuine interest to buy the materials.

In AcTouch.com, you can receive the Customer advance payment by 2 methods.
During the Sales Order creation / Direct Invoice Creation.
As a separate Advance Voucher mode.
Here we are explaining the method of Receipt by Advance Voucher mode.
How can I record Advance payment made by Customer?

Go to the Financials > Advance Receipts & Advances and click on "Receive Now" in the section.
Select the Customer ID from the drop down.
Select the "Advance Payment". This is an Important step and not to miss
Select the Income Category and enter the Amount, Discount, Tax if any. The Net Amount will be calculated.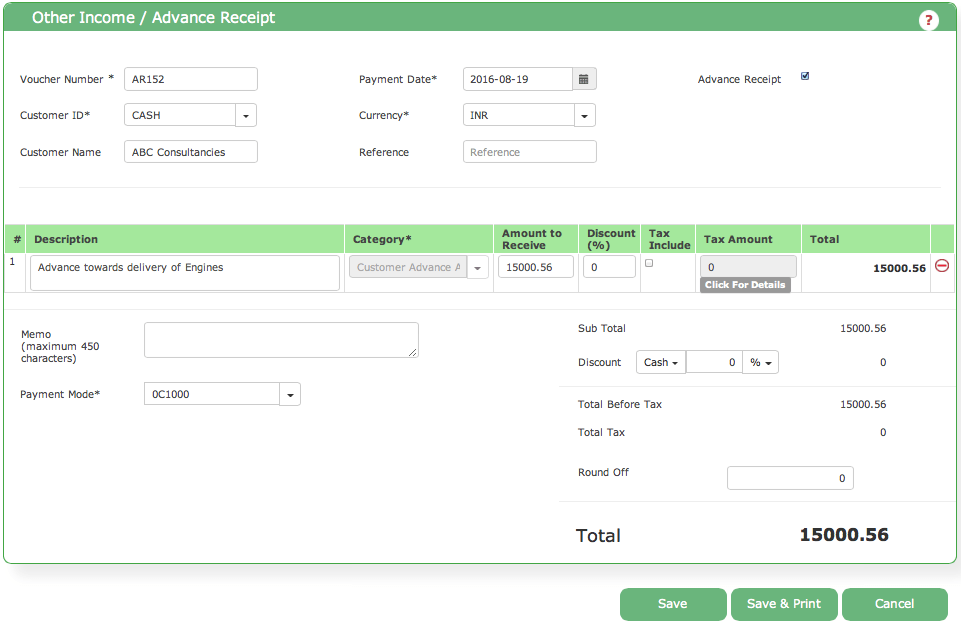 By default Payment Mode is Cash.
You can receive the money through Bank cheque, by selecting the bank from the drop down. If you have selected the BANK option, then enter the cheque number, the amount field pop up automatically. If you are receiving multiple cheques then click on Add New Cheque Details, new row appears and enter the cheque number

Click on "Save"
More information, click here
Call us +91 80 2662 9236 for a FREE DEMO or send an email to sales@actouch.com