Quick invoice Dash board
You can find the Invoice and Bills List table as a below. Based on your requirement you can search the specific Invoice and Bills too.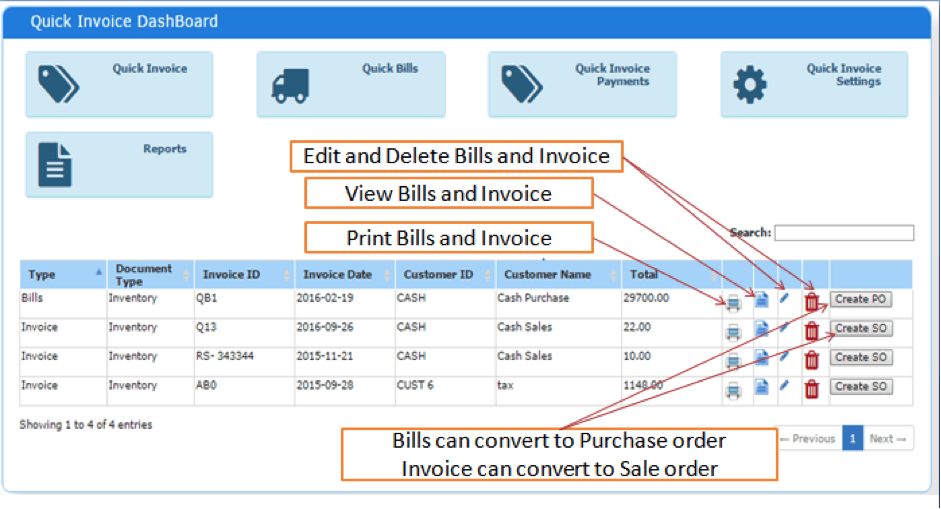 QI Dashboard
This will show you the details of Invoice ID, Invoice Date, Customer Name/Supplier Name, Gross Amount, Tax Amount, Net Amount and Status.
On click of print icon Bill/Invoice is opens in a PDF format and same can be taken as print.
Click on icon and select the View Order.  It will open the created bill/invoice screen, which is non modifiable
Click on icon and select the Edit Bill/Invoice It will open the created bill/invoice screen, which is non modifiable
Click on icon and select the Delete will open the created bill/invoice If delete not showing in screen, which is non modifiable
QI Settings File
Go to the Quick invoice > Quick Invoice settings
Step 1: You can change numbers If have exist Fixed and Running serial number
Step 2: After change save it