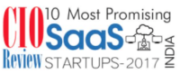 What is "Calibration on Cloud", a calibration software?
Calibration Software, it is 21st century solution for Calibration Vendors who are mobile and aggressive to grow their business. 
You focus on your business and your worries are taken care by us with our Calibration Software.
ACTouch Offers Calibration Software with unique advantages.
Service Request forms (SRF)
Create a SRF with all the details. Collect all information like DUCs, Serial Number and don't miss anything.
Jobwork - Track Customer Devices
Tracking of Customer Devices (DUC) from Collection till Delivery of Devices to Customer
Beautiful Certificates
Now you can customise your Reports / Certificates as per your need. Make your customer Happy
Tracking of Invoices, Payments
Track the money to be collected. Now don't miss a Single payment and no more delays. Manage your cash flows easily
NABL Compliant
Traceability of DUCs and Customer requirements from Service Requests to Payment Receipts. No more missing threads
Customer Support Desk
Collect the DUCs, Send for Repair or Deliver to Customer. Win your Customers heart with your service
Sales Orders, Quotations
Raise a beautiful Quotations and raise blanket Orders for a year. Trace every DUCs against agreed purchase Orders
Reports
List of Reports of Service Requests, Jobworks, DUCs, Delivery Challans, Reports and many more.
Quality Compliance
Set your Quality procedures for each devices, Standards to use and Test cases to follow. No more mismatches and errors. Meet 100% Quality compliance
All prices are in USD. Call us at +91 80 26629236 or email: Sales@actouch.com for different prices
Calibration on Cloud

Service Requests
Jobworks & Track them
Invoicing & collections
Onsite and Outsource Activities
Master data – Devices, Make and Model
Reports including Traceability
Access control by IP Address
Calibration with Customer Portal

"Calibration on Cloud" features +

100% secure and private
Everyone has his own Tracking PORTAL
Enable Customers to access their own data
Submission RFQ, Test Points in online
100% Quality compliance.
User Access to each Customer is charged separately at USD 10 per month
Note: Implementation Charges would be extra and its a one time payment