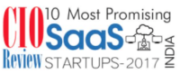 Grow your Business with ACTouch Mobile Apps – Dealer Management and Sales Force Automation 
Sales Force Management and Dealer Management Software
ACTouch.com MobileApps
ACTouch.com has released an easy to use MobileApps to track your Dealers & Distributors and Sales Team's sales activities and improve its efficiency.
1. Sales Force Automation (SFA) Application
It helps the Sales Person on field to Book Orders, Track Orders, Follow-up Customers, Manage Expenses, Reports , Access real-time updates like Order Delivery and many more. Sales Manager can schedule the customer visit for a sales person by creating route plan and track the activities during his route visit. This helps to get the real time data of field sales and helps in good customer relationship.
2. Dealer Management Solutions (DMS)
It is one of the best tool to improve your relationship with Distributors and Dealers. You can enable your distributors with an MobileApps and rest is easy. Now they can place an Order in online, they can check the shipping status, Payment etc. A improved communication helps to improve the business.
Why 5000+ Business owners love ACTouch.com?
"ACTouch.com helped us to save 50% of our efforts in managing Inventory, sending and receiving etc. Now we started our second company due to these time savings. I am happy that I did the right choice"
Manjunath Naik. Director, IM SafteySolutions.
"This is the best team and the Software support I've received. Twice I needed help – and both times it came quickly, in a very professional and easy to understand way. Today our three businesses are using ACTouch.com"
Mukund B.S. CEO, ReNewIT, Bangalore
"ACTouch Team developed our Calibration process on Cloud with the necessary customisation. They helped us to move into Digitisation of our manual process. For this digitisation, we received a prestigious award from GE Healthcare".
Vijay Kumar, Director, TransCal Bangalore
ACTouch.com gives you the real time benefits and online collaboration tools for business.
Route Plan
User can easily navigate the list of customer routes in the route plan and it will show you the visited customers place and planned new customer route with particular colors
Order Booking and confirmation
This application help you to manage order booking-issuing by the customer of a purchase order in the confirmation to complete the process from point of sale
Route Sales
Logical paperless integration with AcTouch.com can help you to record, track and manage your sales team from everywhere extensible route management system from DSD
Expense Tracking
Expense report in simple way - simplify your expense approval process while manually entering or upload bill or receipt or scan unlimited policy application and validate workflow.
Sales Person Tracking
Now get ready to deal smart better way - Simple Smartphone – android and iphone application easy to use dynamic tracking of sales force and service person activity.
KPI & Reports
All organization use analysis KPI data is historic to track the performance improvement against a target. A powerful tool to track your business revenue monthly and yearly sales and orders