Call us now at +91 80 2662 9236 / +91 90360 12094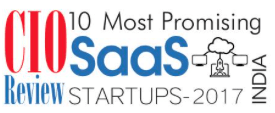 Business Verticals that our Cloud ERP Solutions support
Cloud ERP Solutions for Small Business Owners to Run & Grow their business from everywhere.
Easy to use, quick to setup
It's easy to setup and begin your Business operations in 180 seconds. Amazing, isn't it? See to believe it.
Bank Level Security
SSL enabled application with data encryption across the channels. Your data Security is our main focus
Scalable Application
You can run and grow your business with AcTouch.com. We will support you at all stages of your business growth
Support Team
Our team has both Business and Technical knowledge to help and address the challenges that you face. Call us NOW.
Discover why 5000+ Business owners love AcTouch.com?
"AcTouch.com helped us to save 50% of our efforts in managing Inventory, sending and receiving etc. Now we started our second company due to these time savings. I am happy that I did the right choice"
Manjunath Naik. Director, IM SafteySolutions.
"This is the best team and the Software support I've received. Twice I needed help – and both times it came quickly, in a very professional and easy to understand way. Today our three businesses are using AcTouch.com"
Mukund B.S. CEO, ReNewIT, Bangalore
"AcTouch Team developed our Calibration process on Cloud with the necessary customisation. They helped us to move into Digitisation of our manual process. For this digitisation, we received a prestigious award from GE Healthcare".
Vijay Kumar, Director, TransCal Bangalore
AcTouch.com gives you the true multi channel solution on any device
Purchase & Receipts
Track your Purchases and ensure that you never pay more than what you bought. Stock alerts help you to know when to Purchase.
Payments and Receipts
Manage your Payments and never miss Receivables from Customers. Track all your expenses and receivables.
Manufacturing
Manage your in-house production, Subcontracting or Job-work process. No more stock mismanagement or loosing track of stocks at vendors
Quotation
Send a beautiful quote to your customer and win the deal
Accountant's Section
Pass Journal and Contra entries, prepare Balance sheet, PL and Trial balance in NO TIME. Everything is automatic and accurate
Warranty, SMS, BarCodes
Warranty feature helps to manage your post Sales services, repairs etc. Outbound SMS & BAR CODE generation helps to attract and retain Customers