Why 80% of Our Customers use both AcTouch ERP and Tally Software?
Actouch ERP is a Tally integral ERP solution that allow user to use either Tally ERP as a bookkeeping module or Actouch's own powerful accounting module. This exceptional feature helps individuals in reducing the ERP cost but let accounts department and your own finance enjoy flexibility and the simplicity of one's current accounting software [Tally Software]. Moreover the 100% information synchronization with Tally ERP of our solution Enables You to share data between the two methods, giving you a feeling of working on a single software program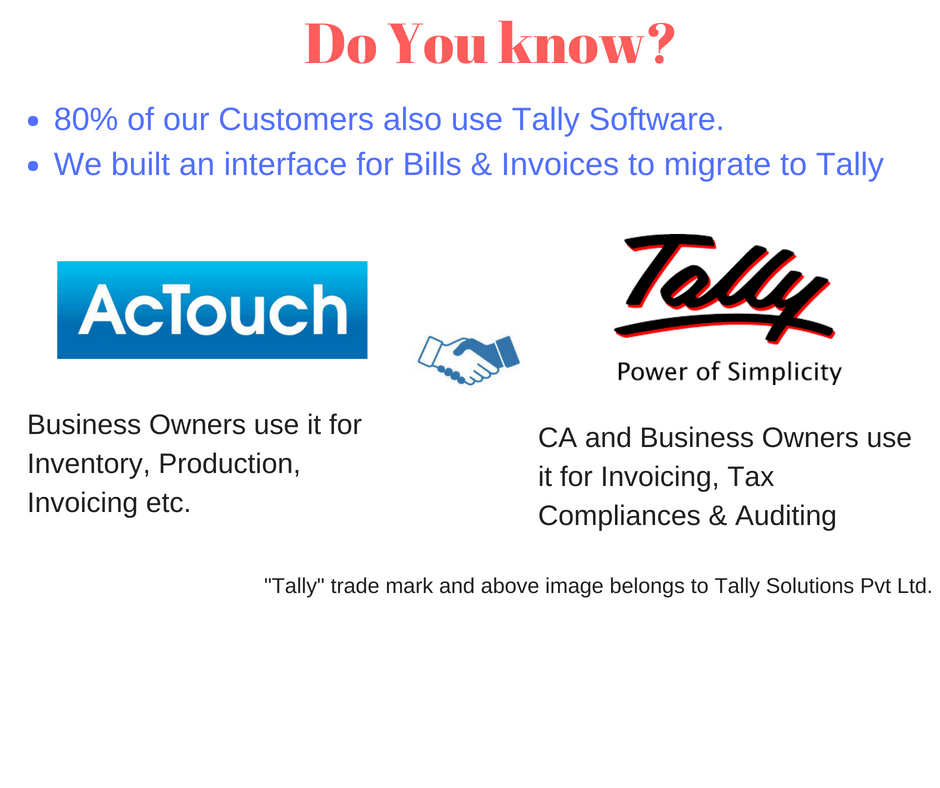 Why Business owners are moving out of Tally Software to ACTouch.com or running them in together? There are multiple reasons and let's put here as we hear them from our customers.
Tally Software is considered good for Accounting and for Taxation and Compliances.
Tally ERP 9 is not available on Mobile or Tablets. But today's Business owners run their operations from Mobile.
Tally ERP 9 as a software has an inherent challenges like managing Inventory, Production reporting etc. (There are third party tools that could be compensating these gaps, but they are expensive)
To operate a Tally Software, you need a trained person with Accounting knowledge.
Being a stand alone application, extending the solution for Mobile Apps or Customer / Distributor has become a stumbling block.
How ACTouch.com can help you?
We have developed API's, Interfaces, Mobile Apps to connect your Sales person and Distributors / Customers to your Business.

We strongly believe that with advanced technologies and Cloud model, the traditional ERP software will die or disappear soon.
Why we think so? Why the traditional ERPs will disappear?
Future demand for ERP will be driven by the Business Owners as few people like SalesForce for CRM and any Accounting software that's been used by them for the last 10 years.
So they will will look for an ERP software that works as a "Business platform" and integrates the front and back end with customer specific solutions.
Traditional SAP, Oracle type of ERPs will have issues as they are still selling them as a Bundle with huge price tags.
List of Product Features and Functionalities
ACTouch.com has more than 300+ functionalities and features. We have built an interface to Amazon Seller Central, Interfaced to Magenta etc. We listen to customers and built these features and functionalities. Please find below the summary.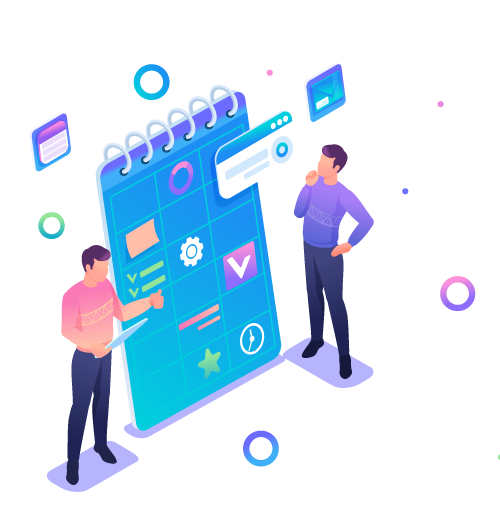 SALES AND INVOICES
GST AND TAXATIONS
JOBWORK OPERATIONS
MIS REPORTS
WARRANTY
BAR CODE GENERATION & PRINT
PURCHASE AND GOODS RECEIPTS
IN HOUSE PRODUCTION
MATERIAL REQUIREMENTS PLANNING (MRP)
SALES QUOTES
BILL OF MATERIALS
SMS INTERFACE **
PAYMENTS AND RECEIPTS
SUBCONTRACTING OPERATIONS
INVENTORY MANAGEMENT
MULTI CURRENCY
SALES INQUIRY (CRM)
Follow the 3 steps to find ACTouch.com's fitment to your business
Please speak to our Implementation Expert and see the product demo, before you BUY. You can send your own master data like sample products, vendors and customers and see your real business in AcTouch.com.
This is a FREE demo and no obligation at all.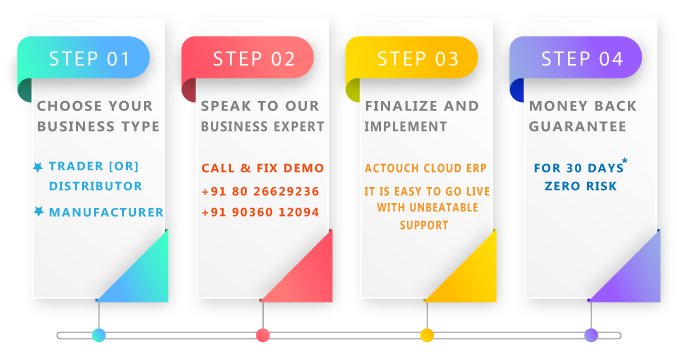 It is easy to Go live with ACTouch.com. Follow the steps.
ACTouch.com has been designed with simple user interfaces and Excel interface to upload the data. We provide online training and go live support.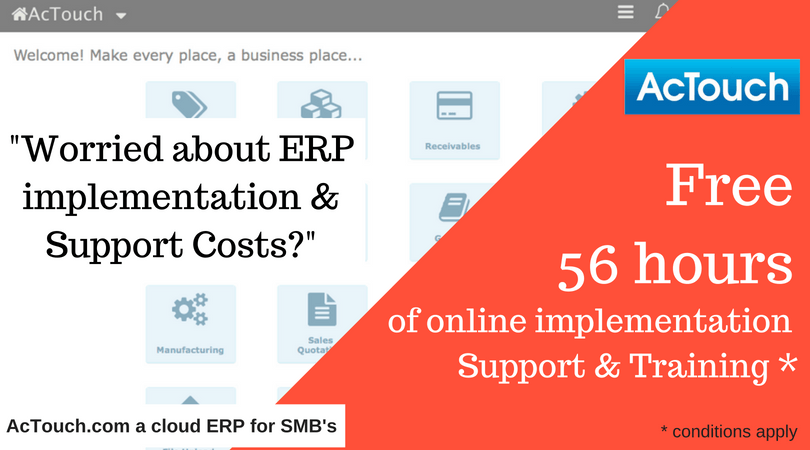 Why our customer Trust us?
"This is the best team and the Software support I've received. Twice I needed help – and both times it came quickly, in a very professional and easy to understand way. Today our three businesses are using AcTouch.com"
Mukund B.S. CEO, ReNewIT, Bangalore
"AcTouch.com helped us to save 50% of our efforts in managing Inventory, sending and receiving etc. Now we started our second company due to these time savings. I am happy that I did the right choice"
Manjunath Naik. Director, IM SafteySolutions.
This is the best support I've received. Twice I needed help – and both times it came quickly, in a very professional and easy to understand way. You saved my day!
JOHN DOE