Major Implementation Challenges of ERP System
This is an interesting observation towards an ERP Implementation life cycle and address the challenges of ERP implementation. 
We meet SME business owners regularly, who expresses their interest to go for an ERP Software. We meet them and demo the ERP features, negotiate the commercial terms and conditions. Finally we see that he is no more in the game. He walks out of the engagement and many times that too without telling us. Because they do not understand the challenges of ERP implementation and how it could have helped them to grow the business. They compare it to any Accounting software and its price that works as per their wish and will. They need to understand the ERP implementation life cycle to appreciate the same.
Challenges of Implementing ERP in an Organization.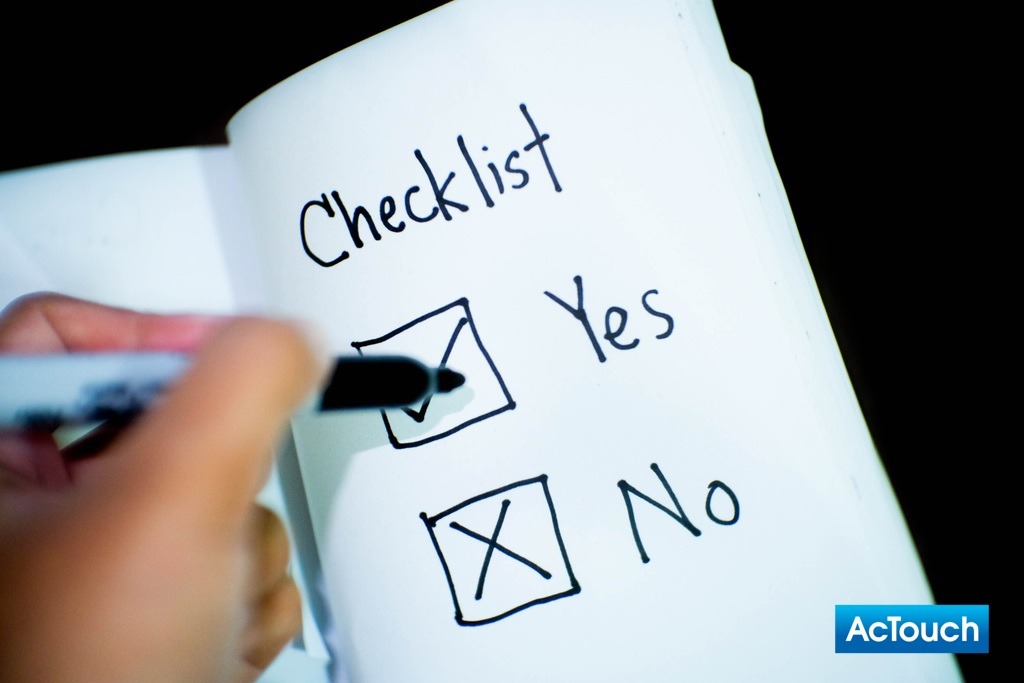 We were always surprised on what's going wrong.
Many expressed their views in different ways and these are common factors to see which side the negotiation goes.
I don't know whether my team will handle these ERP requirements.
Many of my employees are old and they worked on DOS system / they are not computer literate.
I am afraid my team is not used to operate computers. They are all less educated people.
I don't have time to enter master data and get it running. I don't have alternates
We are doing Inventory data, production planning etc. manually and we have an accounting software for the invoices and bills.
Our business vertical is difficult to handle and do you have any customers in this segments?
We tried earlier one ERP and it failed to meet our needs.
Based on our meetings with 1000's of mid sized manufacturing companies in last 5 years and their business owners, we realized that even though they have intent to go for ERP Software for their business as they have expressed the needs of it, but they are not able to decide and proceed ahead.
We, ACTouch Technologies, tried to analyze the meaning of these statements and come with a single line solution that
"These business owners don't know the ERP implementation process and are in "fear of Unknown" problem"
Before anyone decides to go for an ERP implementation, he should identify the needs of an ERP in the company. It could be externally driven or internal needs. Click here to read about it
Now lets go deep into Challenges of ERP implementation and why Business Owners are afraid to get into this?
Challenges of ERP Implementation life cycle: How to select an ERP?
This is a very critical decision making process. Most of the SMEs spend time here to understand the features and what is required and what not. So these decisions have to be depending on the future business goals, where we want to expand, nature of business etc.
Challenge here is, how to find the right ERP product? Parameters to check to select an ERP are as below
ERP Scalability – Is the solution is stand alone or cloud based?
Technology – Do you want to manage the ERP at on premise or don't want to manage it?
Is ERP capable to handle multiple stakeholders like Customers, vendors, multiple businesses etc? How to connect "my Inner World to outer world"
How the ERP vendors are reputed and their credibility in market?
Functionality and features. Its integration capability
Post implementation support.
Challenges of ERP Implementation: What you need to prepare?
It is an important stage to decide on what we need?
Every ERP comes with 100 of features and functionalities. But do you need all of them? 90% of time you need all, but you will be paying money for them. So be careful.
"ACTouch.com, cloud ERP solution has 200+ major features and our analysis indicates that our customers use only 60% of them on regular basis"
Start with list of departments and its activities that you need integrate with the ERP Software. Discuss with your teams and agree on the final list. Once it's done, then decide the timelines to implement them.
Our recommendations based on our experience is follow the below stages and you will see the results.
Stage 1 – First stage of implementation normally has more frictions as Customer and Implementation team to understand each other and work for a common goal. Modules focused here are – Sales, Purchase, Inventory and Finance – 4 months.
Stage 2 – Integrate Manufacturing, Sales Quotes – 3 months
Stage 3 – Mobile Apps, Sales Persons, warranty, Quality process etc – 3 Months.
Most of the implementations fail because, SME owners wants everything from day one.
Challenges of ERP Implementation: ERP Implementation and its life cycle.
We normally ask this question to our customers "Who owns customer success?" Is the ERP Vendor who sells licenses or the company that does implementation?
There are many ERP failures due to the failure in coordinating the business objectives of Company, ERP Vendor and ERP Implementer. Because ERP vendor sells his licenses and his responsibility is over with this. Now implementation work is handed over to Implementer, who has limited control over Vendor and functionalities.
So, at AcTouch.com, we decided that we own the Customer success and make sure that customers are happy. We came with an implementation process that could guide the customer on what to do when and how etc. Please download your copy here
Typical major activities in this stage are:
System analysis to find the GAPs if any. Recommend some of the best practices as the organization changing their process, methodology etc.
Data migration by preparing the master data, what transaction data to migrate etc
End users training
User Acceptance testing
Go live
Post go live support
How to choose an implementation partner: This is one of the question and many have different answers.
It all depends on the partner, who is technical experts, understand the business, understand the nitty-gritty of ERP and its implementation process.
Partners knowledge and experience with the ERP Implementation life cycle
Partners should have an experience in the similar industry and they should know the business workflow.
Implementers, who understands business and can able to map the business requirements to ERP.
Have patience to understand customer needs, appreciate and help.
Post implementation support
Challenges of ERP Implementation: Business Change Management.
When we sell our Cloud ERP solutions (www.actouch.com), we always insist the business owner to drive the implementation activities, as he knows what he wants and how to take benefits of the ERP. The passion and the drive towards the success of project is very high from him than anyone. Many times, they allocate their employees who doesn't have any incentive to win
When an ERP is comes to an organization, the basic business process, people are reassigned to new jobs and responsibilities etc. There will be change in the approach and business focus.
What to look for,
People – Sometime, it is essential for the people to undergo specific training before they are enabled for the ERP implementation. It could be project management, supply chain management or new financial process etc.
Process – Focus on the internal change management, Change the old process and try to automate them.
Technology – Implementation of an ERP automatically upgrades the company to a new technology dimensions. Depending on whether the application is "On-premise" or "Cloud" model the need of an IT person is decided. If you go with Cloud Solution, you don't need any servers, IT process or IT persons as the vendor manages them.
So work with ERP Vendor and change the internal process rather than Customize the ERP to solve the problems.
Challenges of ERP Implementation: Senior management Focus and expectation.
Its important to focus that ERP is not software, but a Solution towards business challenges. ERP helps to smoothen the business process and its hurdles. It helps to connect your Inner World to your Outer World of customers and vendors.
So involvement of senior management throughout the implementation is mandatory and is essential. It's essential to take their guidance and involve the stakeholders in decision-making process.
Senior management shouldn't think that ERP is a magic wand to solve all their problems that are created for many decades. It is important to understand that it may take 3 to 6 months to stabilize any ERP solution to adopt and begin seeing the results.
What is important to note is a proper ERP implementation can help in the following.
Getting a proper process across the organisation that improves transparency, efficiency and productivity
Consistency in Data and reliability
People will be empowered to make and take decisions.
Integrated transaction processing and automatic reports generation. So more dependency on IT person or Accountants.