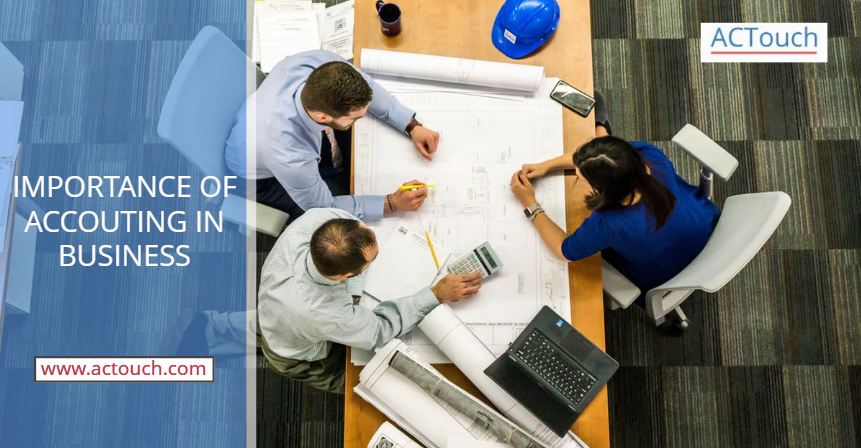 When you start a business, you are on the cloud 9 as your dreams have come true. Now you are the Owner or Entrepreneur and your eyes are full of $$$.
But soon, you will realize that at the month end, you have many things to take care, starting with Office Rent, Employees Salary, Taxes, Telephone and Internet Bills etc. Well, you have not yet earned a single Dollar till now, but these expenses are constant and will pull you down.
So what's the problem here?
One of the major reason is, the Entrepreneur thinks that he can remember all the expenses and no need to invest into a proper accounting software.
Now, many transactions or bills are paid, but there is no proper accounting process or keeping the records. Soon the bank account is empty and people struggle to pay the bills. The problem here is, many owners don't plan for the financial health of the company and end up in trouble like selling of their properties or car or other assets to clear the bills.
Accounting Definition:
Many Professors or Financial practitioners explain the Accounting as
"It is a systematic process of identifying, recording, measuring, classifying, verifying, summarizing, interpreting and communicating financial information. It reveals profit or loss for a given period, and the value and nature of a firm's assets, liabilities and owners' equity" Reference from http://www.businessdictionary.com/definition/accounting.html
But, I define simply it as a process of taking responsibility of what you are doing, how you are doing, how you are earning to fulfill your payment obligation. So record every detail as per the required format, so that everyone understands and appreciate it.
Note: ACTouch.com means "Accounting Touch". Means any business you do should have the accounts as this would show whether you are making money or not?
What is the Objectives of Accounting:
It is always a good practice to get your Accounting practices up and running from the day 1 of the business. One of the major rule is "Keep all the Invoices and Bills copy", so that its made available to the right authority or accountants to file the returns.
A good Financial Plan will help you to pass through the above difficulties and don't get into financial distress. There are many advantages of having a proper financial management and book keeping.
Few important activities like below needs to be tracked from Day 1.
How much is funded into company account.? Which partner and how much is given?
Income Tracking – Who paid and how much is paid? Is it in Cheque or Cash?
Expense Tracking – who and when and to whom it is paid?
Importance of Accounting in Business.
Why the above are important for a startups or a medium setup of companies?
Income and Expense Tracking – Proper Accounting helps to track your Income and Expenses. This is important at the time of Tax returns. If you are depending on an Auditor or an Accountant then you need to submit these data to them to file the Tax Returns.
Its also important to raise the proper invoices with RIGHT taxes. Else Government can ask you to pay from your pocket for the problems that you might have made when you invoice your customer. Be careful.
Helps to manage the next months expenses and cash flow – For a business to survive, its essential to know how much spent and how much is collected from Customer. One of the important document is Cashflow statement as it helps to know whether the Business can survive the month, on its own or Owners have to fund the shortages.
Make a right decision and spend wisely. Its important to know the few account heads that are spending all your money like Wages, Rent or Marketing Expenses. This gives an idea on the total expenses and how much return its generating for the business.
The regular growth of Cash flows, Customer conversion and willingness to pay can help you to plan for the next stage of Business growth. If you are raising money, the investors need a proper accounting statement to know the Company health and how you are spending the money, legally and ethically. Many times, the customer contribution, the ticket size, recurring money etc are important for the investors to attract to fund your company.
There are many advantages of keeping a record and as per the Government statutory reasons. This will avoid Government to fine and put penalty for not filing annual returns or Taxes etc.
As the business is established and its in the growth path. Here the needs are different. The focus is more complicated as your customers are more, you are supplied by suppliers who give credit for the materials etc.
At this stage, your accounting system should have the below features to manage.
Manage the Stocks, Purchase of materials, how much consumed. What is the product Cost to purchase and selling price etc.
One of the major pain area is, on-time customer payments. The challenge here is, many customers prefer to get the Product or Services with Credit duration from 30 days onwards. That means the customer would pay for the product or services only after 30 days. So you need to manage the cashflow, your employee payrolls etc, as you are not getting the money immediately.
The same is true for your vendor payments. Since you are short of cash or money, you would seek the credit facility from your vendor. You need a robust system to plan and pay these vendors too.
Plan and budget the monthly expense heads like Marketing, Advertisements, Training and Travel etc. This gives an idea to the management on how much money is spent for these and what is the business conversion happened etc?
Financial Reports. Manage Financial data and analyze the reports.
Manage Payrolls and Wages
One of the major challenges is statutory needs to meeting employee welfare, taking care of their medical insurance, contribution to their retirement funds etc.
Many countries consider it as a criminal offence, if they find that you have not honored these statutory needs.