Inventory Control Techniques and Inventory Management Solutions
One of the main reasons business suffers is from bad inventory management and Inventory control. Many places, the stocks are piled up years together and no one has an idea why and when these were bought. As these stocks get older, it gets rusted or spoiled or non-usable. In summary a Million Dollar worth of stocks are sold to scrap yard at peanuts. Even if an inventory of 15% wastage or spillage can affect your overall profit margin, which is now reduced to 8 to 10%. Thanks to competition. So saving of this 15% will increase your profit margin by 20 to 25% easily. Inventory problems are seen more in Foods, Fruits and Vegetables and Milk etc as these have a shelf life before which these needs to be consumed else it has to be thrown out. So the challenge for the Business Owners is to handle the Quantity such that neither he is out of the Stock when the demand comes in nor loose the unnecessary stocks as wastage. Based on the experience, business owners will consider the below factors, while arriving at the right quantity to order.
Seasonality of the food. For example ice cream, Fruits etc are consumed more during summer than the other seasons.
Duration of the day (Morning, afternoon or evening)
Any festivals or national holidays.
Electronic goods, Gift items etc are sold more towards new years, festivals, Christmas etc.
Garments industry are a typical cyclic business as they have to cater to taste of consumers too.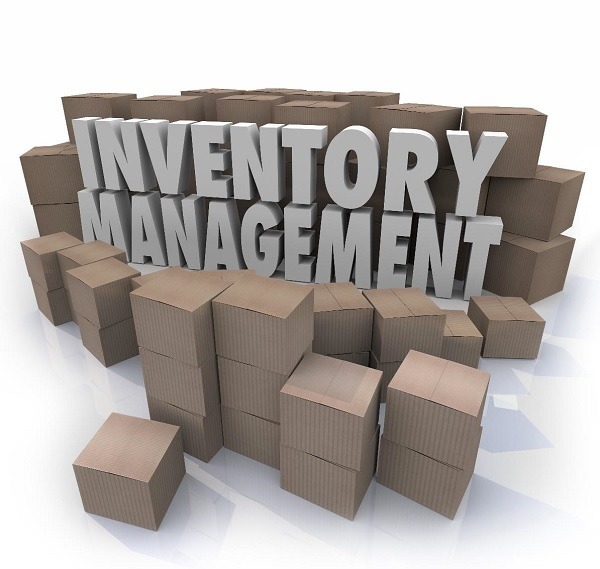 Some of the businesses also create a short-term trend by offering discounts with limited time period to clear them.
Focus to increase the turnaround of the stocks and increase the revenues. Reduce holding the dead stocks.
This is where the concepts of "Storage area costs" and "Inventory Holding Costs" come into picture. You have seen superstores that display the fast moving items on the shelf that's near to entrance and slow moving items are at the back of ally. These stores charge the Product sellers for the display of their product on the front lines. This is a win-win for both, if these sold fast from the storage, so that new items can replace them soon. Inventory holding costs can be divided into 2 parts such as
Raw materials (RM)
Finished Goods. (FG)
The RM holding costs increases as the months of holding increases. However this can be managed as the RM can be converted to different FG and shouldn't be a worry to business. But the challenge is towards FG as it might be having a shelf life and it has to be sold within a specified time. (Example: Food items, Medicines, Juices, Fruits etc). More the holding period, the product quality and value deteriorates. So it is always important to find the FGs on FIFO basis so that we don't keep any old items. You might able to manage up to 50 items manually and after that its difficult to handle as the combination of these are more.
Inventory Management Software for Small Business.
Sample videos to understand how AcTouch.com can help you.
How to Create Sales and Invoices?
How to Create Bill of Materials?
This is where an ERP's can help you to handle Inventory Control.
If you are using an ERP than it is much easier to handle this situation, provided it has some of the futuristic functionalities.
5 Simple steps for your Inventory Control Solutions 
1.  Set Minimum Order Quantity
First set the minimum order quantity that needs to be bought every time. This helps to have a QTY that's economical and its derived based on your consumption patterns. This could help you to negotiate with your vendor for better price.
2.  Set the reorder level alerts
This is an important parameter to set towards a better Inventory management process. "Reorder level" sets a minimum quantity that should be there in the company before which you can place an order. This helps to know when to place an order for the stocks. This again helps to avoid last minute rushes or buying abruptly. Importnat is this needs to be monitored frequently because the nature of business like e-Commerece, Retail or Online sales can have an abrupt demand and can create issues. Monitor this number for a year and then decide, what is correct one.
3.  Location wise tracking of materials.
Location helps to know which items lies where and its easy for Stock Person to go and check it physically. Most of the business loose money as they dont know where the stock is kept and what happened to it. So identify the items that are by location and see whether you can control the stocks by Location or not. Its important to have an access controls to the "Location" such that no one transfer the materials from SCRAP unit to SALES. If you are doing a Subcontracting operation then create a LOCATION Code for a Subcontractor, transfer the stock in ERP to this location and track the consumption. 4. Regularly Monitor fast and slow moving items Check the stock reports and see what's moving fast and what not?. This is important to know what to buy and when to buy. Many times the cyclical nature of the items will decide what to plan and when to buy. This helps to know what items are moving fast and how much we are buying every month. This can help you to negotiate a bulk deal with your Vendor, so that you save money on per item basis, travel and shipments too. 5. Physical inventory Physical inventory is a process that helps to account the physical stocks to the ERP stocks. This process helps to manage the stock differences and how and where to adjust them. Many times, we find that actual production has taken more inventory than planned. So these discrepancies can be managed and handled. Do a monthly physical inventory and update the stocks to ensure that stocks are monitored regularly.
6. Use of a good cloud ERP helps to reduce the headache.
Use of an good ERP's can give some alerts makes your life easy. But it is important to act on them to ensure that we don't have any issues. For example AcTouch.com has a MRP module (Material Requirement Planning) that helps to manage your inventory stock based on the demands and supply. It checks the stocks available, that are in Pipe line (Purchase orders are placed), it checks in Work In progress (in production) and arrives at a better inventory control.
Fix your product demo at your convenience.


More information, click here
Call us at +91 90360 12094 or email us at 

sales@actouch.com

 for more details.